Shirin Ebadi was born on June 21st, 1947, in Hamedan, Iran. Her father, Mohammad Ali Ebadi, was the head of Hamedan's Registry Office and was one of the first lecturers in commercial law. He also wrote several books before he passed away in 1993. Ebadi's mother was more traditional and devoted her life to creating a loving home.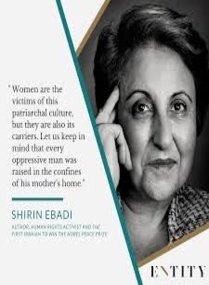 However, Shirin Ebadi did not live in Hamedan for very long. At one year old she moved to Tehran, the nation's capital, where she attended Firuzkuhi primary school and then went on to attend Anoshiravn Dagar and Reza Shah Kabir secondary schools. She decided to continue her higher education and attended the University of Tehran, where she gained a place at the Faculty of Law in 1965.
After receiving her law degree, she immediately applied to the Department of Justice and earned an apprenticeship where she became one of the first female judges in Iran. While serving as a judge, Ebadi decided to continue her education and received a doctorate in private law from the University of Tehran. From 1975-1979, she served as the head of the city court of Tehran. She also married her husband, Javad Tavassolian, in 1975. They later got divorced (though the specific date of their divorce remains unknown) due to allegations of adultery on Tavassolian's part.
The Iranian Revolution occurred from 1978-1979 leading to the establishment of the Islamic Republic. Due to the revolution, many women were forced to resign their positions in the judicial system. The Islamic Republic deemed women unfit to serve in the legal system. Ebadi was one of many women who were forced to resign their positions. Many of these women were given clerical duties. Ebadi and many other female judges protested this action and were therefore offered higher positions in the Justice Department. However, still dissatisfied with the situation, Ebadi resigned out of protest.
She decided to pursue a career as a lawyer but was denied a lawyer's license. In 1992 she finally got her license to practice law. Ebadi defended women, cases that show instances of human rights violations, and people who often defied the Iranian regime. Ebadi most recently represented the mother of Mrs. Zahra Kazemi, a photojournalist killed in Iran.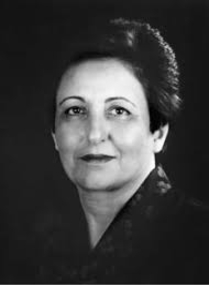 In 1994, Ebadi established a non-governmental organization, the Association for the Support of Children's Rights in Iran, that supports 600 homeless children. She also was the prosecutor in the infamous Golshani case, where a seven year old girl was murdered by her father and brother, which received international attention in 1998.
Ebadi also uncovered a significant amount of evidence that implicated government officials in the 1999 murders of students (including Ezzat Ebrahiminejad, whose family she later defended in court) at the University of Tehran and was consequently found guilty of slandering government officials. She was imprisoned for 25 days, placed in solitary confinement in 2000, and was barred from practicing law for five years.
Ebadi went on to found the Defenders of Human Rights Center. The Defenders of Human Rights Center, based in Tehran, was active in defending the rights of women, political prisoners, and minorities in Iran. However, it was raided and shut down by the Iranian government in 2008. Ebadi has also written several books in addition to her legal work regarding human rights including, but not limited to, The Rights of the Child: A Study of Legal Aspects of Children's Rights in Iran (1994), The Rights of Women (2002), and Iran Awakening: From Prison to Peace Prize, One Woman's Struggle at the Crossroads (2006 with Azadeh Moaveni). Her immense work advocating for human rights in Iran led her to win the Nobel Peace Prize in 2003. She was the first Iranian to ever with the Nobel Peace Prize.
She also advocates for a new interpretation of Islamic law that is more compatible with human rights. While she argues for a gender-neutral reading and interpretation of Islamic texts, she continues to be vocal in her condemnation of Iranian law, particularly critical of polygamy, the sanction that two women's testimony is equal to one man's, and laws of retribution. In 2009, Ebadi was forced to go into exile in the United Kingdom, where she joined the Doughty Street Chambers and continues to advocate for human rights worldwide.
Works Cited
CNN (Ed.). (2019, June 5). Shirin Ebadi Fast Facts. Retrieved April 6, 2020, from https://www.cnn.com/2013/01/01/world/meast/shirin-ebadi---fast-facts/index.html
C-SPAN (Ed.). (n.d.). Defenders of Human Rights Center. Retrieved April 6, 2020, from https://www.c-span.org/organization/?104551/Defenders-Human-Rights-Center
Dr Shirin Ebadi: Doughty Street Chambers. (n.d.). Retrieved April 9, 2020, from https://www.doughtystreet.co.uk/barristers/dr-shirin-ebadi
Frängsmyr, T. (Ed.). (2004). The Nobel Peace Prize 2003. Retrieved April 6, 2020, from https://www.nobelprize.org/prizes/peace/2003/ebadi/biographical/
Sedghi, H. (2014). Women and politics in Iran: veiling, unveiling, and reveiling. Cambridge: Cambridge University Press.
The Editors of Encyclopaedia Britannica. (Ed.). (2019, June 17). Shirin Ebadi. Retrieved April 6, 2020, from https://www.britannica.com/biography/Shirin-Ebadi
Yale Law School. (Ed.). (n.d.). Dr. Shirin Ebadi. Retrieved April 6, 2020, from https://law.yale.edu/centers-workshops/gruber-program-global-justice-and-womens-rights /gruber-lectures/dr-shirin-ebadi
This article was published on 4/15/20