Jahanara Imam, also known as 'Shaheed Janani' or "Mother of Martyrs", was born as the eldest of three brothers and four sisters on May 3rd, 1929 in Murshidabad, West Bengal, or as it was known then, British India. Her father, Syed Abdul Ali, worked as a civil servant (a government officer) in the Bengal Civil Service. Throughout her childhood, Imam moved from place to place wherever her father was posted. Even though most Muslim girls were not allowed to pursue a formal education at the time, Imam's mother Hamida Ali was persistent about her daughter pursuing her studies.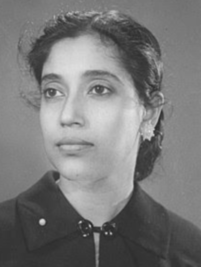 In 1942, Jahanara Imam sat for the matriculation exam— an exam taken before graduating high school. In 1944, she completed her intermediate exam from Carmichael College in Rangpur. Imam then went to Lady Brabourne College of Calcutta University, where she was a political activist. In 1947 she obtained her bachelor's degree in liberal arts education, where she started her journey in political activism.
After the partition of the Indian subcontinent, she joined her family in Mymensingh, an area that became East Pakistan, and started teaching at Vidyamoyee Government Girls High School. On August 9th, 1948, Imam was married to Shariful Alam Imam Ahmed, a civil engineer whom she met in Rangpur while studying at Carmichael College. The young engineer moved abroad for training while Jahanara taught at Vidyamoyee. After his return, they both settled in Dhaka, leaving behind their past lives of working miles apart.
Jahanara Imam then joined Siddheswari Girls' School as the headmistress in 1952. She was instrumental in turning the school into one of Dhaka's best. Simultaneously, she was also the first editor of the monthly women's magazine "Khawateen", which she ran successfully for several years. After 8 years, in 1960, Imam resigned from headmistress to concentrate on bringing up her two sons, Rumi and Jami, who were born in 1952 and 1954 respectively. She said to herself, "I have given education to thousands of school children, now I should spend some time to bring up my own children".
At the same time in 1960, she completed her Bachelor's of Education from the Teachers Training College. In 1964, she was awarded a Fulbright scholarship for pursuing higher studies in the United States, where she received a Certificate in Education. Returning to Dhaka, she completed her MA in Bangla from Dhaka University in 1965. The next year she joined the Teachers' Training College as a staff member instead of a student. After working at the college for two years, she left to join the Language Institute. During most of her life, Imam was involved in the education sector, either working as an active academic advocate or teaching students.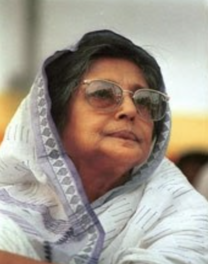 Meanwhile, her elder son Rumi was supposed to study abroad but decided to become a freedom fighter in Bangladesh's liberation war in 1971. After he joined, Rumi was never to be seen again. Imam's younger son Jami and husband were also hunted down and tortured by soldiers. Unfortunately, her husband died three days before the liberation of Bangladesh at the hands of those individuals. During those days of tragedy, Imam wrote frequently in her journal. The book about this part of her life later became one of the most remarkable accounts of the Liberation War in Bangladesh. Her literary career started after the Liberation War ended. In 1986, she published her book Ekattorer Dinguli, a personal account of her experiences and tragedies. Her work is similar to that of The Diary of A Young Girl by Anne Frank because of its use of simple words that touched the hearts of those who had been similarly affected by the war and other readers who were able to empathize with her grief. The book later became one of the most remarkable accounts of the Liberation War in Bangladesh.
After her book's publication, Jahanara Imam organized the Committee for Eradicating the Killers and Collaborators of '71, and became its public image face. The committee called for trials of those who committed war crimes in the 1971 Bangladesh Liberation War.
Jahanara Imam is an exemplary figure of someone who fought for justice. She is known for her sacrifices, and the legacy she has left to nurture the youth of Bangladesh is an inspiration to this day.
Jahanara Imam died in Dhaka on June 26th, 1994 after her long battle with mouth cancer.
Why Did I Choose to Research Jahanara Imam?
I have little to zero knowledge about the women who shaped history in South Asia. I am on a quest to learn more about the robust women in my culture. Through this research work, I get to know a little more about the women from my culture, and feel connected and empowered to my roots as well.
Works Cited
Correspondent, S. (2013, February 15). Return of that famous letter. The Daily Star. https://www.thedailystar.net/news-detail-269174
Jahanara Imam. (2015, July 30). International Crimes Research Foundation. http://icrfoundation.org/home/jahanara-imam/
OP-ED: Remembering what Jahanara Imam achieved. (2020, June 25). Dhaka Tribune. https://www.dhakatribune.com/opinion/op-ed/2020/06/25/remembering-what-jahanara-imam-achieved
Rahman, B. O. (2013, December 10). Revisiting the Revolution. The Daily Star. https://www.thedailystar.net/news/revisiting-the-revolution
This article was published on 10/6/20