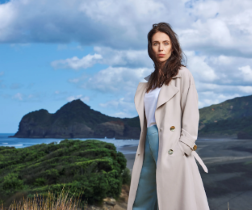 As female accomplishments, talent, and hard work have all garnered more representation in the media, it is vital to showcase women in government and social activism that often go unnoticed.
Among these trailblazing women in politics is the Prime Minister of New Zealand, Jacinda Ardern. Born on July 26, 1980, in Hamilton, New Zealand, Ardern is the youngest of two children raised in Murupara, a hub of major gang activity, where she and her parents, Ross and Laurell Ardern, lived. Living in Murupara gave Ardern her first glimpse into the vast inequity of life in New Zealand, later inspiring her political career. Five years later, her father, a police officer, was promoted to high commissioner, moving the family to Morrinsville. From 1999 to 2001, Ardern would attend the University of Waikato, serving as a representative in the school's board of trustees.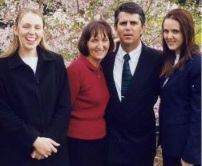 In 1999, 17-year-old Ardern enrolled at the University of Waikato where her affiliation with New Zealand's Labor party began, working with her aunt for the reelection campaign of parliament member, Harry Duynhoven. This opportunity earned her a senior position in the Youth Labor Sector of the Labor Party, a volunteer group for canvassing, campaign management, and annual conferences, allowing Ardern to work as a researcher for parliament members Phil Goff and her hero and mentor, Helen Clark. Simultaneously, she received her Bachelor of Communication Studies, followed by a ceremonial trip to London. There, she began working in then Prime Minister Tony Blair's cabinet office as an associate director, trying to bridge the gap between small businesses and local authorities.
After two and a half years in London, Ardern was elected president of the International Union of Socialist Youth, dedicated to promoting democracy, human rights, and youth involvement in politics. Her involvement pushed Ardern to run for Parliament in 2008, losing by about 13,000 votes; however, her campaign would make her a list candidate, eligible to be chosen for a district seat in Parliament. At 28, she was voted into the House of Representatives, making her its youngest member. Continuing on her political career, Ardern worked for her party as a social development spokesperson for the arts, heritage, children, and small businesses (under the supervision of politician Andrew Little). Her prominence peaked when she made headlines for exiting the Mormon church protesting their opposition towards same-sex marriage. Following the news, she continued to gain attention for her personal life as she began her relationship with her now-husband Clarke Gayford, a radio and television broadcaster, whom she would marry in 2013.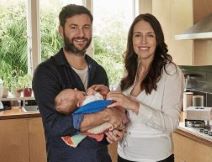 In 2017, her political career skyrocketed when she was elected as Parliament Member for the district of Mount Albert, in Auckland, during a landslide victory; however, she left her position one month later after being unanimously elected as deputy leader of the Labour Party.​​ That same year, an election was shaping up for the Labour Party, however polling numbers were extremely low, forcing then-Prime Minister Andrew Little to step down, appointing Ardern as his replacement in the upcoming election. On August 1st of that year, she ran unopposed and was elected New Zealand's youngest female head of government. Today, Jacinda Ardern continues her career as Prime Minister and is widely distinguished as a "rockstar" for her tackling of climate change, immigration, free education, child poverty, and her life as a working mother, being the second international leader to give birth while in office (to a baby girl, Neve, in 2018).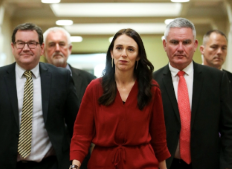 Her most notable accomplishments to date are her formation of a coalition government between the National Party and Labour Party of New Zealand and her enforcement of stronger firearms regulations, in reaction to the mosque attacks in Christchurch. Her approach to the coronavirus pandemic made headlines as well, taking rigorous measures by banning all travel and imposing strict lockdowns, mask mandates, and social distancing. Despite causing large deficits in the country's tourism-dependent economy and GDP, by August of 2020, the country was declared covid-free totaling only 2,000 reported cases and 25 deaths nationwide. As her life in politics continues, Ardern's accomplishments and experiences are not just notable, they are exemplary. Through her strength, perseverance, intelligence, bravery, and charm, Ardern continues to lead her nation towards great strides, all of which have cemented her as a trailblazing woman in history.
Why Did I Choose to Research Jacinda Ardern?
I chose to research Jacinda Ardern because not only is she a remarkable Prime Minister and has achieved noteworthy accomplishments at a young age, but she redefines what it means to be a female leader. Balancing being a mother, wife, politician, sister, daughter, seems to be a trying task to undertake, but in efficiently allocating time for all of these roles, her work-life balance is something to be amazed by and I was able to extract a fragment of her routine, incorporating it into my academic and social life.
Works Cited
Atkinson, N. (1980, July 26). Jacinda Ardern. RSS. https://nzhistory.govt.nz/people/jacinda-ardern.
Jacinda Ardern. Jacinda Ardern: University of Waikato. (n.d.). https://www.waikato.ac.nz/study/success-stories/jacinda-ardern.
McGrath, M. (2020, December 8). The world's 100 most powerful Women 2020. Forbes. https://www.forbes.com/power-women/#7ad866ba5e25.
Our policy progress. NZ Labour Party. (2020). https://www.labour.org.nz/policy.
Tu, J., & Tu, J. (2020, July 27). Jacinda Ardern TURNS 40. here are just some of her massive achievements to date. Women's Agenda. https://womensagenda.com.au/latest/jacinda-ardern-turns-40-here-are-just-some-her-massive-achievements-to-date/.
‌Wallenfeldt, J. (n.d.). Jacinda Ardern. Encyclopædia Britannica. https://www.britannica.com/biography/Jacinda-Ardern.
This article was published on 11/5/21