Professional sports were, and at times still are, a male-dominant activity until women rise up and defy gender stereotypes. One of these women is Alexandra Asmasoebrata, Indonesia's first female race car driver.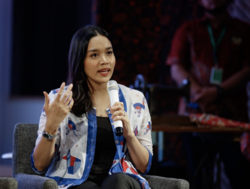 Allida Alexandra Nurluthiva, best recognized as Alexandra Asmasoebrata, was born on May 23rd, 1988, in Jakarta, Indonesia. She is the third child of Alex Asmasoebrata, a former Indonesian racer, and Sofia Muri Mardiana. Having a father who was a race car driver, she grew up watching the sport with her family. Asmasoebrata admitted, at first, it was entirely her father's dream for her to follow his footsteps and she was not too keen upon it. After much convincing, she finally tried racing, and in the span of two weeks, she immediately fell in love with the sport. Having been exposed to the world of race car driving at an early age, it's no wonder she grew the love for it as well.
In 2001, at the age of twelve years old, Asmasoebrata embarked on her career driving a Go Kart 60 cc—which refers to the power of the car's engine by the total displacement in cubic centimeters. It was apparent that she had a gift in the sport. As a result of her hard work and talent, she was highly successful in earning numerous first place titles and awards. Mastering the 60 cc car after a year, she moved on to driving a 125 cc car. A 125 cc car displaces more power, which increases the speed one can accelerate to but also makes it more difficult to control. She continued excelling at district and national level competitions. Her upgrade only improved her talents, eventually advancing her to become a race car driver athlete in the ASEAN level. Amazingly, she was quickly distinguished among the public eye, and she then started competing internationally. In 2002, she won the first place title in the National Kart Championship.
The Formula BMW scholarship in Spain was offered to Asmasoebrata in February 2004 after they noticed her skills. With this scholarship, she learned how to drive a Formula car and competed in the Formula race. Asmasoebrata's career thrived even further in 2005. She gained multiple titles including 1st place in National Kart Championship and China Formula Campus Asian Division, as well as 13th place in the World Championship Junior ROTAX Max. Following these triumphs, she earned the pole position in the last 7 and 8 Formula Campus at Goldenport Motorpark Circuit, Beijing and in the Formula Campus in China. In 2011, Asmasoebrata participated in the Asian Formula Renault and won first place.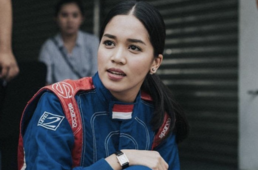 To tribute her greatness, in 2007, during Kartini day, MURI (Museum Rekor Indonesia/Museum of Records Indonesia) honored Asmasoebrata for being the first Indonesian female race car driver. In fact, she is not just the first female racer in Indonesia, but also one of the few women in the world to be involved in the sport of car racing. The MURI award is perhaps one of the most significant awards in Asmasoebrata's career.
As of now, Alexandra Asmasoebrata is no longer active in the sport of racing. In 2014, she married Dias Baskara Deswantara, whom she had known since high school. However, their marriage ended in a divorce after a short period of time. Despite that, Asmasoebrata found love again in 2017 and is now happily married to Pereli Subhan Akhsan. A year after marrying her husband, she welcomed her first-born into the world and is now a mother. Apart from being a mother, Asmasoebrata opened a restaurant in Makassar called Nebu, where they serve poke bowls. She also is involved in the Lalita Project, an iniative to highlight empowering Indonesian women, where her story enlightens people about being a woman in a male-dominated sport.
Why Did I Choose to Research Alexandra Asmasoebrata?
In Indonesia, where women's sports are continuously developing, I believe that Alexandra Asamasoebrata serves as a vitally important figure. Personally, I grew up being encouraged to play sports and was lucky enough to be given chances in school to join. For instance, the fact I participated in soccer and basketball seemed taboo to some of my extended family members. Whenever they ask what I do outside of school, I'd respond by telling them I play sports; yet, some would say, "Wow! What? Sports? Don't get too buff or else you'll look like a boy." With these responses, I noticed that women playing sports are still atypical. Thus, why I chose to research about Asmasoebrata, who remains underappreciated and widely unknown. Women like Alexandra Asamasoebrata should be acknowledged for showing the world that women can do what they want to.
Works Cited
‌Adi, J. (Ed.). (2019, June 21). Apa Kabar Alexandra Asmasoebrata, Pembalap Wanita Kebanggaan Indonesia. Retrieved from https://www.indosport.com/otomotif/20190621/apa-kabar-alexandra-asmasoebrata-pembalap-wanita-kebanggaan-indonesia
‌Majesty, H. (2019, May 11). 5 Indonesian Women Who Proved That Brave Is the New Beautiful. Retrieved from https://medium.com/life-at-tokopedia/5-indonesian-women-who-proved-that-brave-is-the-new-beautiful-3326d0fabef1
‌Profil Alexandra Asmasoebrata. (2017, November 20). Retrieved from https://www.viva.co.id/siapa/read/630-alexandra-asmasoebrata
Sherly, P. (2018, April 27). Alexandra Asmasoebrata, Pembalap Perempuan Pertama di Indonesia dan Asia. Retrieved from https://www.idntimes.com/life/women/prila-sherly/alexandra-asmasoebrata-pembalap-perempuan-pertama-di-indonesia-dan-asia-c1c2/4‌
‌Sporta. (2019, March 04). Alexandra Asmasoebrata, Pembalap Wanita Pertama di Asia. Retrieved from https://www.sportaindonesia.com/pembalap-wanita-pertama-di-asia/
‌
This article was published on 3/28/21