During the 1800s, Mambisas (female rebels) were among the first Cuban women to take action against their forced roles in society. These women, including many mothers and wives, joined in the fight for independence from Spain. Ana Betancourt, one of the leading women in the fight for independence, spearheaded the change.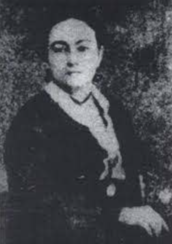 On December 14th, 1832, Ana Betancourt was born in Camagüey, Cuba. She grew up in a wealthy household with land-owning family. Knowing this, it is no surprise that she took classes in religion, sewing, embroidery, music, and home economics, which many less fortunate girls were unable to do. At the age of 22, Betancourt was married to a young man named Ignacio Mora y de la Pera. She was able to learn about languages and political history from him and later became his partner in revolutionary activities. Like Betancourt, Pera believed in Cuban independence. According to Betancourt, he was "her teacher and her best friend."
Only a few years after they married, the Ten Years' War against Spain began, and Betancourt's husband quickly joined the armed forces to liberate Cuba. At home, Betancourt focused on sending her husband and his comrades any necessary material and clothes, while also spreading revolutionary propaganda. On December 4th of that same year, Betancourt joined the rebels after being chased by Spanish authorities in Guáimaro. While in Guáimaro, she made her voice heard when she spoke up about patriotism and the redemption of Cuban women, stating, "Citizens: the woman, in the dim and quiet corner of the home, was waiting patiently and resigned to this beautiful hour in which a new revolution breaks her yoke and unties her wings…here everything was enslaving: the cradle, the color and the sex. You want to destroy the slavery of the cradle, fighting until death. You have destroyed the slavery of color, emancipating the slave. The moment has arrived to liberate the woman!"
Meeting up with her husband and the other rebels in the forest, the Betancourts created a newspaper called "The Mambi," which included articles about the Mambises, or guerrilla Cuban independence soldiers, that lived in the countryside of Cuba and the ideals they fought to protect.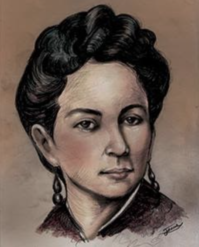 On July 9th, 1871, Betancourt and her husband became the victims of a surprise attack by enemy warfare in Rosalía del Chorrillo. Knowing her arthritis would slow her and her husband down, she sacrificed herself to create a distraction in order for her husband to escape. The ruse worked, and while Ignacio was able to flee, Betancourt was taken prisoner by Spanish forces.
While imprisoned, she was kept outside under a tree, for three months in the savanna of Jobabo, Cuba. Her captors left her outside like bait in order to attract Colonel Mora, hoping the Mexican commanding officer would come to save her. Later, when she was allowed to write to her husband under the guise that she wanted to convince him to lay down his arms, she wrote, "I prefer to be a widow of a man of honor than to be the wife of a man without dignity and tainted." She was then set to be executed on October 9th, 1871. However, she was able to escape and hide in Havana, Cuba, for a small period of time, until she was later discovered and deported to Mexico. With America and Mexico both siding with Cuba during the Ten Years' War, she was able to settle in New York.
In 1872, Betancourt decided to move to Kingston, Jamaica, for a short period of time. It was there, 3 years later, in November of 1875, that she was told of the execution of her husband, Ignacio. She later returned to her home country of Cuba for the signing of the Pact of El Zajón, which officially ended the Ten Years' War.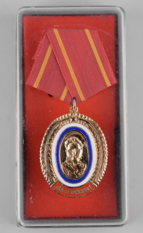 Although Betancourt had already achieved so much, she realized that it wasn't time to settle down just yet. In 1882, she traveled to New York, and in 1889, she went to Spain, where she planned to read and transcribe her husband's wartime diary. She had also partnered with Gonzalo de Quesada and other Cuban patriots, staying active in the fight for her country and its heritage.
Betancourt's activism came to an end on February 7th, 1901, in Madrid, Spain, where on one chilling night, she passed away from bronchopneumonia, an inflammation of the lungs in the bronchi or bronchioles. At the time, Betancourt had been planning to return to Cuba, but she died before she could start her journey.
After she passed away, the United States still occupied Cuba, making it impossible to take her ashes to her home country. It took 77 years for her ashes to be placed in native soil, finally finding their way home in 1968. At first, they were brought to the mausoleum of the Cuban Revolutionary Armed Forces, but were later moved to rest in her own mausoleum in Guáimaro.
Ana Betancourt left a lasting impact for Cuban women and their independence. She was later commemorated by the establishment of the Order of the Ana Betancourt Medal, which is given to women that show greatness in their revolutionary actions. Betancourt's contributions to the Cuban Independence movement have left a lasting legacy on Cuban history and the history of revolutionary women.
Why Did I Choose to Research Ana Betancourt?
With my mom being born in Cuba, I was intrigued and excited to learn more about women of the same heritage as myself. As more and more Hispanic females can be represented through these articles, I want to focus on showing how important they were to how Latin America is today. Through iFeminist, I would like to spread awareness about the lasting impacts left by so many women, and I enjoy being able to research the women who have contributed so much to who I am.
Works Cited
‌"Ana Betancourt" Fact Monster. © 2000–2017 Sandbox Networks, Inc., publishing as Fact Monster. 3 Nov. 2020 <https://www.factmonster.com/people/who2-biography/ana-betancourt/>
‌Ana Betancourt. (n.d.). Retrieved from https://www.brooklynmuseum.org/eascfa/dinner_party/heritage_floor/ana_betancourt
‌Author, A. G. (2020, February 23). Ana Betancourt: An imperishable Cuban woman. Retrieved from https://www.workers.org/2016/02/24162/
‌Huddleston, S. (2017, August 12). Texas artist sought to honor Travis. Retrieved from https://www.expressnews.com/sa300/article/Texas-artist-sought-to-honor-Travis-11751410.php
‌Order of Anna Betancourt, Medal. (n.d.). Retrieved from https://www.medalbook.com/americas-north/north-america/cuba/orders/order-of-anna-betancourt/order-of-anna-betancourt-medal-1/order-of-anna-betancourt-medal-0
‌
This article was published on 3/10/21