Ismat Chughtai was born on August 21st, 1915 in Uttar Pradesh, India. She grew up by the banks of the Ganges River in the city of Badaun into a family of ten children. Her siblings, especially her older brother Mirza Chughtai, greatly influenced her future career as a novelist as they were writers themselves, as well as her mentors.
Her family moved frequently due to her father's job as a civil servant, so she bounced around the corners of India, including Agra, Aligarh and Jodhpur. She attended grade school at the Women's College of Aligarh University. She then received her Bachelor of Arts degree from Isabella Thoburn College. It was during this period of time that Chughtai became fully involved in writing, shortly after she joined the Progressive Writers Association.
After graduating college and successfully applying for the position of headmistress at a girl's school in Aligarh, she married Shaheed Latif, a rising Bollywood screenwriter.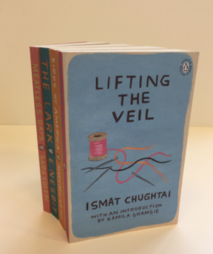 Chughtai kept her works a secret and wrote solely in private. Born into a conservative family, Ismat was afraid she would be shamed for pursuing a career in writing, especially when her focus was to create "realistic and challenging female characters". She loved to write romances and soap operas, and was excited by the emotional drama that played into the characters' sorrow, love and heartbreak. Her writing style was different from the typical novels at the time - she wrote literally and simply, as if she was speaking, instead of formally and complex.
Her first publication was a drama entitled Fasadi, or Troublemaker, for Saqi, an Urdu magazine in 1939. After this publication, she continued to publish various works including autobiographies, short-stories, and soliloquies. She received a great deal of backlash in response to her writing, and was called blasphemous and an insult to the Quran.
One of her favorite works was her first novella, Ziddi, which she wrote at the tender age of 20. In this series, the housekeeper of a rich household develops a love affair with the son of her employer. This novella was the first piece of writing that Chughtai truly cherished and decided to continue to write her dramas and novellas about despite others' opinions of her. Later on, Ziddi received praises and positive responses from acclaimed book critics. It was even translated into English as the inspiration for the movie Wild Heart and later made it to the Hindi film industry with its true name and story.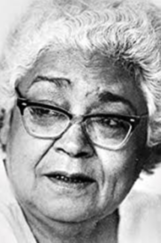 Ismat Chughtai's most famous work was her short-story Lihaaf (The Quilt), which was published by the literary journal Adab-i-Latif. The story introduced issues such as female homosexuality and the failure to meet a husband's standards. This story quickly grew to become infamous for challenging social norms, bringing Ismat's reputation down with it. Not long after Lihaaf was published, Ismat was charged with obscenity at the Lahore High Court. Chughtai firmly stood her ground and preached her beliefs so eloquently that the charges were absolved shortly after. After the trial, she was constantly in the public eye, gaining substantial media attention. This fiasco weighed heavily on Chughtai's shoulders and stunted writing of any kind for a long time, leading to a break in her career as a novelist.
Shortly after her trial, Chughtai met with the woman who was the inspiration for the female lead in Lihaaf. This woman had broken free of her toxic marriage to be an independent single mother. This gave Ismat motivation to pick up a pen again and start writing - if this woman could survive an abusive relationship and leave it stronger than ever, then Ismat could look past her bad experiences and pursue her passion of writing.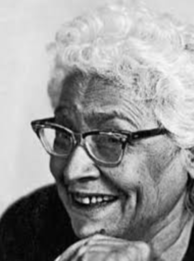 Ismat then went on to write multiple novels that empowered women and valued their choices. Chughtai reflected upon her work and said that she felt as if she had travelled to "the inner realms of women's lives." She strived to show women that societal norms do not define one's self, and that she was living proof it was possible to break them.
Chughtai's first step into the film industry world was initiated by her husband Shaheed Latif, who had been writing dialogue for Bollywood movies since they married. She too began writing screen dialogues, and a short while later, wrote the script for her first movie, Ziddi, which she also co-directed. Ziddi was a hit and was on the top of the charts as one of the best movies of 1948. She fully committed to the film industry when she co-founded Filmina, a production company. She then went on to write many dialogues for critically-acclaimed Bollywood films.
Ismat Chughtai's work came to an end when she was diagnosed with Alzhiemer's disease. She died in her home in Mumbai on October 24th, 1991. After her death, her countless works have been translated to English due to their high demand in America. Lihaaf is now one of Chughtai's most praised works, and is an example of female empowerment and capability both in India and the United States. Her work has defied the standards for females during the 20th and 21st centuries and her legacy still lives on to this day.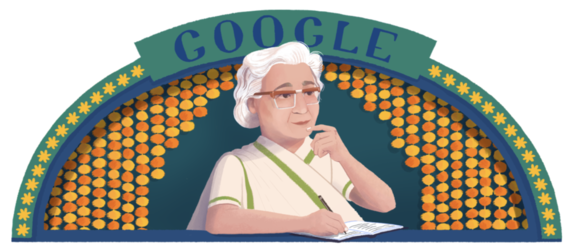 Why Did I Choose to Research Ismat Chughtai?
I have always been a feminist and strong supporter of women's rights, so when searching for women to research, Ismat Chughtai really spoke to me. I felt so connected to her because she used writing as a way to spread awareness about extremely important inequalities that women had been subjected to for years. I have a passion for writing as well, so choosing to research her felt like the perfect choice. She was such a revolutionary woman, and did not care what others thought about her. She is the type of woman I hope to be someday, completely independent and unafraid to break the rules.
Works Cited
Bahuguna, Urvashi. "Born on India's Future Independence Day, Ismat Chughtai Wrote of the World She Saw, Not Aspired To." Scroll.in, Scroll.in, 15 Aug. 2017, www.scroll.in/article/847158/born-on-indias-future-independence-day-ismat-chughtai-wrote-of-the-world-she-saw-not-aspired-to
Desk, Express Web. "Who Was Ismat Chughtai?" The Indian Express, 21 Aug. 2018, www.indianexpress.com/article/who-is/who-is-ismat-chughtai-5316847/lite/
Gautam, Nishtha. "Ismat Chughtai, Thank You for Being Our Tedhi Lakeer." DailyO, Living Media India Limited, 22 Aug. 2015, www.dailyo.in/arts/ismat-chugtai-indian-literature-obscenity-laws-twitter-tedhi-lakeer-lihaaf-progressive-writers-movement-india-translation-postcolonialism/story/1 5822.html.
Hyder, Qurratulain. "Ismat Chughtai Dared to Raise the Veil of Hypocrisies in Indian Society." DailyO, Living Media India Limited, 15 Aug. 2017, www.dailyo.in/arts/ismat-chughtai-urdu-literature-short-stories-lihaaf/story/1/18952.html.
"Ismat Chughtai Birth Anniversary: A Look at Her Memorable Work." The Indian Express, 21 Aug. 2018, "Ismat Chughtai Birth Anniversary: A Look at Her Memorable Work." The Indian Express, 21 Aug. 2018, www.indianexpress.com/article/lifestyle/books/ismat-chughtai-birth-anniversary-best-work-5317260/
Parekh, Rauf. "ESSAY: Ismat Chughtai: Her Life, Thought and Art." DAWN.COM, 30 Aug. 2015, www.dawn.com/news/1203638.
This article was published on 8/2/20