Matilde Hidalgo de Procel was born in Loja, Ecuador on September 29, 1889. In Loja, Matilde was one of six children who were raised only by their seamstress mother to provide for them. While growing up, Matilde attended the Immaculate Conception of the Sisters of Charity school, where she was only supposed to gain a sixth grade education. However, determined to continue studying, Matilde urged her mother to send her to Colegio Bernardo Valdivieso. Matilde later graduated from the Colegio in 1913 despite opposition from her community that criticized her from wanting a higher education.
Throughout her years of schooling, Matilde enjoyed writing poems such as The Constant Woman's Plea, The Tenth of August, My Ideal, and Sacrifice that are now published in various book collections. As the first woman to graduate from high school in her region, Matilde eventually graduated from the University of Cuenca with honors in medicine after the Central University of Ecuador denied her acceptance on the basis of being a woman. Propelled to reach the highest level of education possible, she entered a doctorate program where she became the first woman to obtain a medical degree from the University of Quito.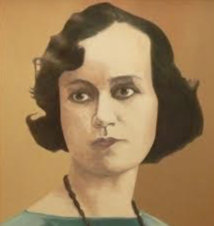 Matilde used her new education to not only pave the way for women in the medical field, but also in the world of politics. After graduating, Matilde used her education and knowledge of her country's constitution to find a loophole in wording that permitted her to vote. As a result, Matilde became the first female in Ecuador to vote and became the country's first elected female official in 1941. As the Vice President of the Council of Machala, a city in Ecuador, she gained the title of "Assistant Deputy" in her hometown of Loja. At the same time of her political career, Matilde also continued to practice medicine in Guayaquil until 1949, when she was given a scholarship opportunity to study Pediatrics, Neurology, and Dietetics in Argentina.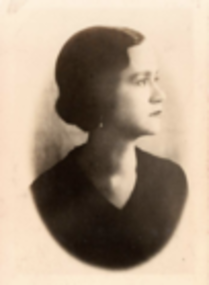 As an accomplished woman, Matilde quickly became recognized for her perseverance in a society where women were not allowed to vote or even attend higher educational schooling with several awards. Through a Presidential Decree and the Department of Public Health in Ecuador, she was granted the National Merit Award in 1956 and 1971. In addition, she was considered one of the founding members of the Medical Federation of Ecuador and Surgical Association of Quito due to her advances for women within the medical field.
Matilde Hidalgo lived a long life with her family of two children. At 85 years old, Matilde died from the health effects of a stroke in Guayaquil, Ecuador in 1974. In her honor, a museum was made in her hometown of Loja called the Museo de Matilde Hidalgo de Procel in 1974. The museum displays her achievements and contributions to society within medicine and the women's suffrage movement. In addition, two movies called Matilde, La Dama del Siglo and La Dama Invencible were created in her memory in order to inform others about Matilde's life. Finally, Matilde's legacy in medicine was recognized when she was granted an honorary lifetime president of the Ecuadorian Red Cross in El Oro, Ecuador.
Matilde Hidalgo de Proce has become an inspirational role model for future generations of women in science and politics today.
Works Cited
Greig, Finlay. "Matilde Hidalgo de Procel". INews, 2019. https://inews.co.uk/inews-lifestyle/women/matilde-hidalgo-de-procel-google-doodle-ecuador-1318028. Accessed 29 Mar. 2020.
Herbert, Tom. "Who Was Matilde Hidalgo de Procel in Today's Google Doodle?" Evening Standard, 21 Nov. 2019, https://www.standard.co.uk/lifestyle/london-life/matilde-hidalgo-de-procel-google-doodle-activist-a4292541.html.
Kim Clark, A. Gender, State, and Medicine in Highland Ecuador: Modernizing Women, Modernizing the State, 1895-1950. University of Pittsburgh Pre, 2012.
Knight, Lewis. "Revolutionary Story of Ecuadorian Trailblazer Matilde Hidalgo de Procel." Mirror, 21 Nov. 2019, https://www.mirror.co.uk/news/world-news/revolutionary-story-ecuadorian-trailblazer-matilde-20927524.
Redacción. "Quién Fue Matilde Hidalgo de Procel, La Primera Latinoamericana Que Pudo Votar." BBC News Mundo, BBC News Mundo, 21 Nov. 2019, https://www.bbc.com/mundo/noticias-50502862.
This article was published on 3/29/20