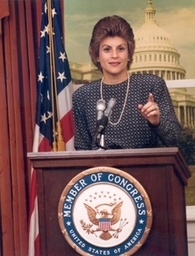 Ileana Ros-Lehtinen was born in Havana, Cuba. At the age of eight, she and her family fled from Cuba, a year after the political dictator Fidel Castro took over. Ros-Lehtinen's parents along with other refugees participated in plotting the downfall of Castro, but after Cuba's Bay of Pigs, the likelihood of returning to Cuba seemed impossible. Her parents decided to set forth to Miami, Florida and raise their children as Americans. Due to her personal experience in Cuba, Ros-Lehtinen greatly opposed dictatorships, especially that of Fidel Castro's. Due to how outspoken Ros-Lehtinen was about her opposition to dictatorships while in politics, she was nicknamed "La Loba Feroz," which means the "Ferocious She Wolf," by Castro. She responded by stating that the nickname "reaffirms my commitment to expose the regime's merciless brutality and work toward crippling its power." Throughout her career, she fought against authoritarian regimes, not just in Cuba. Ros-Lehtinen obtained her associate of the arts degree from Miami-Dade Community College in 1972, and soon after, a Bachelor of Arts in education and Master of Arts in educational leadership from Florida International University, in 1975 and 1985, respectively. In 2004, she pursued a doctorate from the University of Miami in Coral Gables for higher education.
Ros-Lehtinen has always had a passion for educating and providing students with a quality education. In 1978, after being a teacher's assistant for Miami-Dade County schools for several years, she founded a private Eastern Academy in Hialeah, Florida, where she worked as a teacher and principal for eight years. After being a part of the education system for several years, Ros-Lehtinen came to learn about her students and their families' financial hardships, and as a result, she became inspired to help her community. She wanted to "fight on their behalf for a stronger educational system, lower taxes, and a brighter economic future." As a result, she decided to run for state office with the help of her father and retire from Eastern Academy. From 1982-1986, Ileana Ros-Lehtinen worked tirelessly and was elected to the Florida House of Representatives as a Republican, and she was the first Hispanic woman elected to Congress. In 1986, she was elected to the Florida Senate where she had the honor of being the first Hispanic woman and first Cuban-American to be elected. Ileana Ros-Lehtinen started a program known as the Florida Prepaid College Tuition Program, which is the most extensive prepaid college tuition program in the nation that helps children attend college. SInce the beginning of the program in 1987, over 1.6 million families have used this program to ensure their kids have a college education. Ros-Lehtinen has supported the Head Start program, where young children are provided with education and increased availability for federal student financial aid.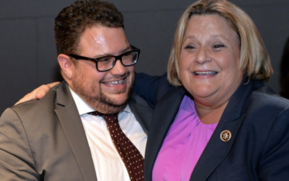 Ros-Lehtinen has also been a strong advocate for equality. In 2012, she was the first Republican to publicly support marriage equality, and urged people to support their family regardless of their sexuality and gender expression. She believes, "it is important to listen to your children, accept your children, and have your children know that you love them unconditionally. It is not 'I love you, but...' there's no 'but.' It is just 'I love you." Ros-Lehtinen's support is apparent in her family household as she loves and supports her transgender son, who also advocates for the LGBTQ+ community.
Ros-Lehtinen has worked passionately to help women in the military and those who have faced domestic violence. During her career in Congress, she awarded the Congressional Gold Medal to the Women Airforce Service Pilots (WASP) who served as pilots during World War II but were denied recognition for their service. Ros-Lehtinen worked with other Congress members to properly acknowledge the brave women who deserved the Congressional Gold Medal. Additonally, she has helped women who face domestic violence by sponsoring the Violence Against Women Act, which protects domestic crimes victims and prosecutes the abusers.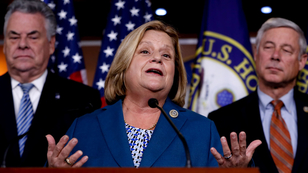 While honored and blessed for the opportunity to represent the voices of South Florida in Congress, Ros-Lehtinen decided to retire in 2018 due to personal reasons. Although she is no longer a Congresswoman, she continues to serve her community. For instance, Ros-Lehtinen and her husband taught a course on Congress and American Foreign Policy at her alma mater, the University of Miami. Furthermore, she continues to voice her opinions about issues she is passionate about through the Miami Herald, where she is an opinion columnist where she writes about LGBTQ+ rights, Cuba, and addresses other politics.
Ileana Ros-Lehtinen is a trailblazer and a woman who has broken barriers; she was the first Hispanic-American woman elected to Congress and the first woman to chair the House panel for the Foreign Affairs Committee. Ros-Lehtinen has paved the way for other women to run for public office. Throughout her career, she has fought for education, marriage equality, against dictatorship, been an advocate for women, and has been the first Hispanic woman in Congress.
Why Did I Choose to Research Ileana Ros-Lehtinen?
I decided to write about IIeana Ros-Lehtinen because she broke barriers for Hispanics when she, a Cuban-American, became the first to be elected to Congress and as a result, has paved a way for women who want to pursue a life of politics. She played a big role in the education of students by not only founding an elementary school, but also establishing a Florida Prepaid Program to help students pursue college, which is meaningful to me as I used a similar program, FAFSA, to help me obtain my college education. Ros-Lehtinen has also been a strong advocate for women in domestic violent situtations and was the lead sponser of the Violence Against Women Act, which provides resource to prosecute those who have committed acts of violence against women. Lastly, one of the reasons I decided to research IIeana Ros-Lehtinen was because of how much she supports marriage equality and how much of an advocate she is for the LGBTQ+ community. Overall, she is a remarkable congresswoman, mother, and wife and I am honored to help bring her story to iFeminist.
Works Cited
‌Anderson, A. (2018). Ileana Ros-Lehtinen. Retrieved July 21, 2020, from https://www.womenshistory.org/education-resources/biographies/ileana-ros-lehtinen
‌Design, E. (2017). ABOUT ILEANA. Retrieved July 21, 2020, from http://voteileana.com/about-congresswoman-ileana-ros-lehtinen-miami.php
‌Gangitano, A. (2018). Ileana Ros-Lehtinen's Syllabus: The Wrestling Match Over Foreign Policy. Retrieved July 21, 2020, from https://www.rollcall.com/2018/10/16/ileana-ros-lehtinens-syllabus-the-wrestling-match-over-foreign-policy/
‌Lynch, A. (2018, December 20). Violence Against Women Act. Retrieved July 21, 2020, from https://www.britannica.com/event/Violence-Against-Women-Act
‌Miami. (2018). Why I'm retiring from Congress. A message from Ileana Ros-Lehtinen. Retrieved July 21, 2020, from https://www.miamiherald.com/news/politics-government/article147724204.html
‌Smiley, D., Clark, K., & Mazzei, P. (2017). The Life and Times of Ileana Ros-Lehtinen. Retrieved July 21, 2020, from https://www.miamiherald.com/article147751899.html
‌
This article was published on 1/20/21