Dewi Sartika was a pioneer of education for women in Indonesia. Despite gaining the national hero title and building schools for women in the past, her story remains untold.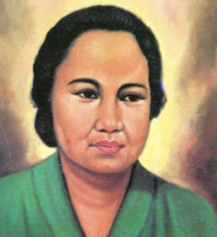 Dewi Sartika was born on December 4th, 1884, in Cicalengka, a sub-district in Bandung, Indonesia. Growing up during Indonesia's colonial era, it was rare for women to complete their education or to be allowed to enroll in school at all. Despite this, Sartika's parents challenged the social construct and enrolled her in a school in her area. Both of her parents were considered noblemen, yet were actively fighting the Dutch during that time. Due to Sartika's parents' opposition to Dutch rule, they were sentenced to prison in Ternate. Consequently, Sartika spent most of her childhood with her uncle. Throughout her time with her uncle, however, she was educated about the Sundanese, as well as Western culture.
Ever since she was young, Dewi expressed her interest in education, spending her time pretending to be a teacher when playing with other children in her community. She learned to read and write, unlike many other girls her age, during her short period enrolled in school, leading to her teaching those around her. Seeing young girls learn to read and write was quite a phenomenon to society. Sartika became aware of the importance for women to acquire the equal right to a proper education, as women held a lower principle compared to men.
In 1902, Sartika moved to Bandung shortly after her mother was released from prison. In addition, moving allowed her to pursue her dreams of providing women the equal opportunity to education. She knew how grueling the process would be to reach her dream, but with the support of her uncle, she listened to her heart. Sartika bravely approached Bandung's regent with her proposal of building a school catered specifically for teenage girls. As expected, securing approval from the authorities was strenuous, but she prevailed and began building her school with the assistance of her grandfather. The challenges did not end there; being known as the child of "insurgents," the Dutch education inspector observed Sartika furtively. Surprisingly, the inspector admired her perseverance and vision, even offering her a teaching position in another school, to which Sartika kindly declined to focus on her school.
In 1904, at the age of 20, Dewi Sartika launched her school for teenage girls called Sekolah Istri. The school was indeed small, consisting of only two classes, which was hardly enough space for every school activity planned. When it first opened, the school had only twenty students. Although the number may be minimal, this was considered a milestone for her school. The curriculum included a religion class and taught girls how to read, write, count, sew, and crochet. Society respected Sartika's impact, leading to more girls enrolling in Sekolah Istri.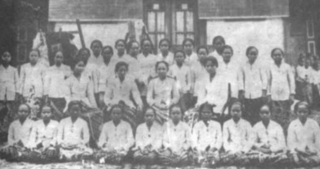 Two years after her school was established, Dewi Sartika married her husband, Raden Kanduruhan Agah Suriawinata, who was a teacher from Sekolah Karang Pamulang. She and her husband shared the same passion for education, so he would frequently help her with Sekolah Istri, especially when the school was struggling financially. The school continuously flourished, gaining the recognition it deserved across the community. Nevertheless, the number of enrollments increased immensely and became overwhelming to the school, as it could not occupy everyone with the space they had. To satisfy all the enrollments, the school relocated to a larger space and rebranded with the name Sekolah Keutamaan Istri.
Sekolah Keutamaan Istri officially relocated in 1910. The relocation was costly, but Satika worked unceasingly to gather funds and received a kind donation from her grandfather. Apart from the relocation, the curriculum also underwent minuscule altercations. Realizing that some of these girls had to marry, she decided to incorporate more teachings on how to build a healthy household, while being a good and independent wife.
The school Dewi Sartika built began to disperse in different locations across the region through other women who were inspired by her. With the school blossoming in students and locations, an organization was initiated to protect all of these schools that have been established. The organization, Organisasi Keutamaan Istri, created a fixed education system for all the schools based on the curriculum Sartika curated. Through all the expansions, she consistently persevered to ensure that all the schools were funded for proper operation and women received the education they deserve. As a result, by 1913, there were over 250 students and around 12 teachers in the schools.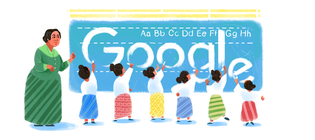 In September of 1929, Sekolah Keutamaan Istri celebrated its 25th anniversary and received a reward from the Dutch Indies government. The government graciously granted them a permanent building and the school was renamed again to Sekolah Raden Dewi. Moreover, in 1935, the government awarded Sartika with a service star, which is a symbol of appreciation towards her impressive service in the field of education.
Tragedy struck when the Japanese defeated the Dutch in 1942, as a result of the Dutch East Indies Campaign during World War II. All of her schools were closed down, leaving Saritka disheartened. During that alarming time, she was forced to hide away from the dangerous situation while falling extremely sick. Dewi Sartika passed away on September 11, 1947, due to her sickness.
In the 63 years of her life, Dewi Sartika accomplished indescribable accomplishments and left an astonishing legacy. Her endeavors to liberate women of her generation and continually inspire people, especially women, to be vocal and courageous like her. On December 1st, 1996, Sartika was awarded the title of national hero in her honor.
Why Did I Choose to Research Dewi Sartika?
Education has always been important to me and the fact I am able to receive formal education is something I consider a blessing. When I first learned about my country's history, I could not fathom the limitations women had to face simply because of their gender. However, because of women like Dewi Sartika, I am able to enroll in school and complete my formal education. The purpose of my research regarding Dewi Sartika is to acknowledge her courage in confronting existing social constructs for women. This is my way of thanking her for giving women in my country the right to education.
Works Cited
‌Biografi Dewi Sartika. (2020, April 04). Retrieved from https://www.romadecade.org/biografi-dewi-sartika/
‌Herdiana, I. (2019, December 04). Mengenang Dewi Sartika, Tokoh Emansipasi yang Dikagumi HOS Tjokroaminoto (A. Sahroji, Ed.). Retrieved from https://www.era.id/read/wnUlgW-mengenang-dewi-sartika-tokoh-emansipasi-yang-dikagumi-hos-tjokroaminoto
‌Nofantoro. (2019, November 04). Biografi Dewi Sartika dan Perannya Dalam Pendidikan Wanita. Retrieved from https://made-blog.com/biografi-dewi-sartika/
‌Wink. (2019, July 21). Biografi Dewi Sartika, Kisah Pahlawan Perintis Pendidikan Kaum Wanita. Retrieved from https://www.biografiku.com/biografi-dewi-sartika/
‌
This article was published on 4/26/21