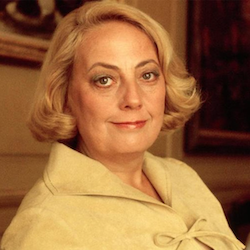 Muriel "Mickie" Siebert, also known as "The First Woman of Finance," plowed her way through Wall Street and the New York Stock Exchange, and left an impressive mark on for all women in finance.
On September 12, 1928 in Cleveland, Ohio, Siebert was born as the second daughter to Margaret Siebert and Irwin Siebert. Irwin Siebert was a dentist while Margaret was a homemaker. From 1949 to 1952, Siebert attended Western Reserve University, where she pursued business and was often the only woman in her classes. She left university without finishing her degree when her father became ill, in 1952. Her father passed away soon after her return, and then Siebert moved to New York City. With her new background in business, Muriel applied as a researcher for Bache & Company, an investment banking company. At that time, women working on Wall Street only consisted of secretaries because that was the stereotypical job of a woman. In her application she lied about completing her college degree; she was adamant that she would not work as a secretary and received many rejections before Bache & Company. She was never fact-checked and was accepted as a researcher at 65 dollars a week. During her time as an employee, Siebert found that she was being paid less than men with the same research position. She changed companies three times, only to see this trend continue. When applying for positions, Muriel found that she would receive no inquiries under the name Muriel Siebert, but under the name M.F Siebert she would hear from multiple hirers. Her outrage of the bias within the finance world sparked her campaign to become the first woman with a seat on the New York Stock Exchange.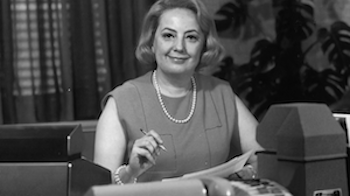 For two years, Siebert searched for a sponsor to fund her seat on the exchange. Siebert was rejected by nine men before asking her tenth possible sponsor, who accepted. Women were not technically prohibited from having a seat, it had just not occurred yet. Chase Manhattan Bank loaned her 300,000 dollars, and on December 28, 1967, Siebert became the first woman to hold a seat on the New York Stock Exchange. Siebert faced not only bias for being a woman, but also a anti-semitism as a Jewish woman on Wall Street. Siebert commented that she had received anti-semitic comments but did not disclose when the situations occurred. Her pioneering work did not stop at the New York Stock Exchange. In 1969, she founded her brokerage firm Muriel Siebert & Company. She was the first woman to own and operate a brokerage firm while still having a seat on the New York Stock Exchange. For ten years, Muriel was the only woman out of 1,365 men on the stock exchange.
Muriel's work caught the attention of Governor Hugh L. Carey. Governor Carey offered her the position as the superintendent of banking. Making history, she became the first female appointed to this position in 1977. She oversaw the Albany Post, New York City Municipal Credit Union, Urban Development Corporation, and the Job Development Authority. During her time as superintendent, a New York Bank never failed. After five years as superintendent, in 1982, Siebert ran as a republican candidate for the United States Senate. She lost to the other republican candidate, but continued her work on Wall Street. Her new campaign was dedicated to the prospect that the New York Stock Exchange lacked a women's bathroom during her career. Siebert demanded a women's bathroom, and threatened to bring a portable toilet into the building if not given one. Finally, on February 9 1987, a women's bathroom was placed on the seventh floor of the New York Stock Exchange. Establishing a women's restroom emphasized the presence of women in finance, and was a step in dismantling the patriarchal roots of Wall Street.
In 1990, Siebert started the Siebert Entrepreneurial Philanthropy Plan, which donated to new ventures underwritten by her company, meaning her foundation would take on the full financial risk for a small fee to help the new company during early development. The Muriel F. Siebert Foundation also established a financial literacy program to be taught in public middle schools, high schools, and colleges. In 1994, Siebert was inducted into the National Women's Hall of Fame for her extraordinary career and accomplishments.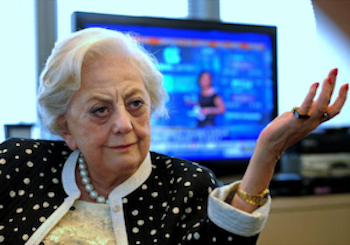 After her retirement, she became one of the New York Stock Exchange's main critics and the President of the New York's Women's Agenda, an umbrella organization supporting the advancement of women in the New York area. In 2002, she published her biography Changing the Rules: Adventures of a Wall Street Maverick. Although she never graduated from college, she received an honorary doctorate from Wagner College in 2010. Since then, she has received 17 honorary doctorates.
Siebert never married or had children, but she did have a pet chihuahua named Monster Girl, who attended her at all times. She claimed Monster Girl was not intimidated by the big dogs on Wall Street, just like her owner. On August 24, 2013, Siebert died from complications with cancer. The New York Stock Exchange named Siebert Hall after she passed, it was the first time a room at the Stock Exchange was named after someone. Siebert faced prejudice based on her gender, her practice of Judaism, and lack of college degree, yet she was an unstoppable force who succeeded above and beyond.
Siebert's legacy not only opened a door for women but shattered the glass ceiling through her remarkable effort to end the wage gap, create a space for women on Wall Street.
Why Did I Choose to Research Muriel Siebert?
Personal experience in the still male-dominated finance field has made Muriel Siebert a woman I highly admire for her accomplishments and who I respect for propelling herself into Wall Street. Like Siebert, I often find myself as a minority in my business classes. Her story reminds me to "put my head down, and charge." Siebert is the epitome of someone who is not afraid of the big dogs. Her work ethic, character, and strength is an inspiration for all women in a male-dominated corporate America. She is another example of "if they do not give you a seat at the table, bring a folding chair," or in this case, buy a seat.
Works Cited
‌Alexander, Kerri Lee. "Biography: Muriel Siebert." National Women's History Museum, 2019, https://www.womenshistory.org/education-resources/biographies/muriel-siebert. Accessed 26 October 2022.
‌Logan, Michael. "Who Was Muriel Siebert? When Was Her Company Founded?" Investopedia, 2022, https://www.investopedia.com/terms/m/muriel-siebert.asp. Accessed 26 October 2022.
‌Nemy, Enid. "Muriel Siebert, a Determined Trailblazer for Women on Wall Street, Dies at 84 (Published 2013)." The New York Times, 25 August 2013, https://www.nytimes.com/2013/08/26/business/muriel-siebert-first-woman-to-own-a-seat-on-wall-st-dies-at-80.html. Accessed 26 October 2022.
‌Temin, Davia. "What I Learned From Mickie Siebert: Put Your Head Down and Charge." Forbes, 26 August 2013, https://www.forbes.com/sites/daviatemin/2013/08/26/what-i-learned-from-mickie-siebert-put-your-head-down-and-charge/?sh=6a4e74e24ece. Accessed 31 October 2022.
This article was published on 3/1/23