Lucy Hobbs Taylor was born on March 14, 1833 in Constable, New York. She was the seventh child born to her parents, Lucy Beaman Hobbs and Benjamin Hobbs, who had ten children in total. Her mother died when she was ten years old and her father subsequently remarried his sister-in-law, who also died shortly thereafter. To help support her family, Taylor began working as a seamstress at the age of 12. She then attended the residential school Franklin Academy in Malone, New York, where she received her formal education. She graduated in 1849.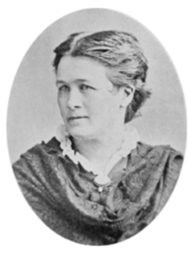 After graduating, Taylor moved to Brooklyn, Michigan, where she taught as a public school teacher for ten years. While working in this position, Taylor took an interest in physiology and anatomy, and convinced the town physician to give her lessons. He advised her to apply to the Eclectic College of Medicine in Cincinnati, Ohio, where she moved in 1859. Although they claimed to accept both women and men into their medical school, Taylor found out that her admission was denied on the basis of her gender. However, she was able to receive private tutoring from a professor at the Eclectic College of Medicine, who suggested that she switch her focus to dentistry. Taylor subsequently applied to the newly-established Ohio College of Dental Surgery, but was once again denied because she was a woman. She was able to persuade the dean of the college and founder of the American Dental Association, Jonathan Taft, to teach her privately for three months, before she became an apprentice to Dr. Samuel Wardle, a recent graduate of the dental college, in his private practice.
In March of 1861, after the completion of her apprenticeship, Taylor applied to the Ohio College of Dental Surgery for the second time, but was rejected once more because of her sex. Undiscouraged, she opened her own practice in Cincinnati, but found it difficult to attract patients due to the outbreak of the Civil War. In 1862, she moved to Bellevue, Iowa, followed by McGregor, Iowa, where she practiced dentistry for three years and earned an excellent reputation. On July 19, 1865, Taylor was admitted into the Iowa State Dental Society, becoming the first woman accepted, and was even sent as a delegate to the Chicago American Dental Association convention.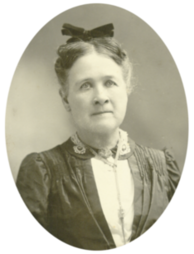 That year, Taylor decided to apply to the Ohio College of Dental Surgery for the third time, and was finally accepted, both because of her accomplishments thus far and the school's new policies to admit women. She enrolled as a senior due to her prior extensive knowledge and experience in the field. She studied for four months and completed a thesis in dental science. On February 21, 1866, Taylor graduated from the Ohio College of Dental Surgery and became the first woman in the world to ever graduate from dental school and to receive a doctorate in dentistry.
After graduating, Taylor moved to Chicago and began practicing there, where she was admitted into the Illinois State Dental Society. In 1867, she met and married Civil War veteran James Myrtle Taylor. She taught her husband about dentistry and they moved to Lawrence, Kansas, where they opened an extremely successful practice together until her husband's death in 1886. She then retired and focused her time on supporting charities and social causes. She concentrated on campaigning for women's rights and the women's suffrage movement, becoming an active member of the Republican Party. She reopened her practice in 1895 and continued to treat patients until she passed away from a cerebral hemorrhage on October 3, 1910, at the age of 77.
Dr. Lucy Hobbs Taylor paved the way for all female dentists. She was turned away numerous times solely due to the fact that she was a woman, but she never let herself be discouraged, and instead actively pursued every opportunity she could. In Taylor's honor, the prestigious Lucy Hobbs Taylor Award was established in 1983 by the American Association of Women Dentists, which is awarded annually to those who work to advance the role of women in dentistry.
Why Did I Choose to Research Lucy Hobbs Taylor?
I really admire Dr. Lucy Hobbs Taylor because I plan to become a dentist in the future. It is so inspiring to me that instead of giving up when she was told she could not attend dental school multiple times, Taylor chose to continue to educate herself and built a successful career for herself. I also feel a personal connection to Taylor because like me, she grew up in New York. In addition, my father is from Iowa, where she practiced dentistry, and my sister attends college in Ohio, where Taylor attended dental school.
Works Cited
Lucy Hobbs Taylor. (2010, June). Retrieved May 2, 2020, from https://www.kshs.org/kansapedia/lucy-hobbs-taylor/15500
Lucy Hobbs Taylor. (2013, May 22). Retrieved May 2, 2020, from https://emilytaylorcenter.ku.edu/pioneer-woman/taylor
Lucy Hobbs Taylor. (2020, March 10). Retrieved May 2, 2020, from https://www.britannica.com/biography/Lucy-Hobbs-Taylor
Taylor, Lucy Hobbs (1833–1910). (2020, April 28). Retrieved May 2, 2020, from https://www.encyclopedia.com/women/encyclopedias-almanacs-transcripts-and-maps/taylor-lucy-hobbs-1833-1910
This article was published on 9/3/20